2018 witnessed the birth of many brilliant records. The music industry has been blessed by the come back of long awaited artists such as Florence & the Machine or The 1975, but also by the debut albums of new artists making their way into the business, like Laurel and Jorja Smith. Without further ado, here's the exhaustive list of my favourite albums of the year.
15) LYKKE LI – SO SAD SO SEXY

The fourth studio album of the "I Follow Rivers" singer is definitely one to add to your playlist. That is the very definition of dream pop and shows the impact of softness. With all its dancing vibes, you can put this record on at any time.
Favourite tracks: Better Alone, Hard Rain, Deep End, Bad Woman.
Release date: 08/06/18
14) FEU! CHATTERTON – L'OISELEUR
With an ease of their own, the French band Feu! Chatterton takes us back into their universe the second the singer starts singing his first rhymes. Captivating, enthralling, disturbing… Words are lacking to describe the simplicity with which the group conveys its message.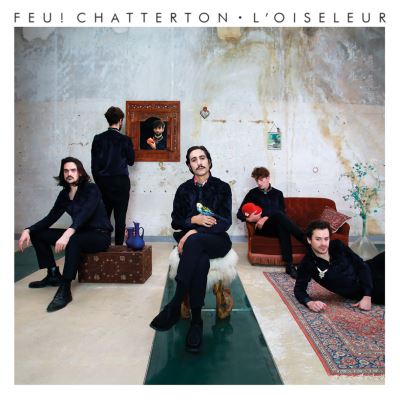 Favourite tracks: Ginger, Tes Yeux Verts.
Release date: 09/03/18
13) CAMILA CABELLO (SELF TITLED)

After leaving Fifth Harmony in 2016, Camila has established herself as the new pop queen. Collaborations after collaborations with the biggest names of the industry, such as Shawn Mendes, Machine Gun Kelly & Major Lazer, she also put out a self-titled album, nominated for "Best Pop Vocal Album" at the Grammys.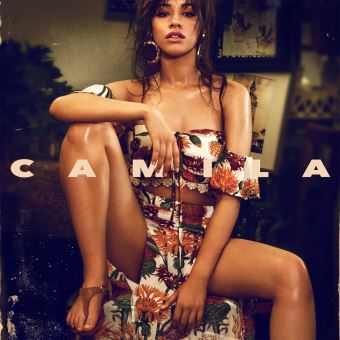 Favourite tracks: She Loves Control, Real Friends, Havana.
Release date: 12/01/18
12) JORJA SMITH – LOST AND FOUND

The rising star of soul and RnB music has given birth to her debut album "Lost and Found" earlier this year. Jorja's lead single "Blue Lights" is militating against police brutality. Sometimes compared to Amy Winehouse, she still has her own raspy vibes that will make you adore her.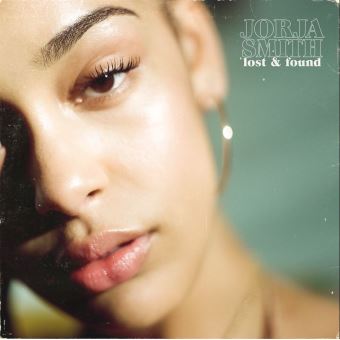 Favourite tracks: The One, Wandering Romance.
Release date: 08/06/18

11) ARCTIC MONKEYS – TRANQUILITY BASE HOTEL & CASINO
The long awaited album of Arctic Monkeys, "Tranquility Base Hotel & Casino", came out 5 years after "AM". Taking a radically different artistic direction, Turner, endowed with his usual charisma, made the risky bet of landing this 6th album on the moon. The anxious and confusing AM atmosphere only shows in "Golden Trucks". In the rest of the album, the piano is the bandmaster. The fans were surprised but not disappointed.
Favourite tracks: Star Treatment, Golden Trucks, American Sports.
Release date: 11/05/18

10) YUNGBLUD – 21st CENTURY LIABILITY

Eclectic would be the best adjective to describe the colour of this English alternative rock musician's debut album. While songs such as Kill Somebody and Die for the Hype seem to have nothing in common, the same hyperactive voice and strong drawl stand out. A very interesting production to listen with an open mind.
Favourite tracks: Kill Somebody, Medication, Anarchist.
Release date: 06/07/18

9) ANNE-MARIE – SPEAK YOUR MIND

The stereotype of the strong woman who does not take herself seriously is in front of your eyes. Be ready for some outstanding vocals, hilarious laughs and catchy rhythms… The charts speak from themselves: the debut album of this 27 years old British lady is all the fans have been waiting for.
Favourite tracks: Alarm, Trigger, Heavy, Then, Perfect, Friends, Bad Girlfriend.
Release date: 27/04/18

8) HYPHEN HYPHEN – HH
The endearing madness of this emerging French band was born for the festival stages. Their influences are everywhere, both in the music industry and in the street. You can feel it in their eclectic and powerful songs, synonyms of a new area. Santa, the lead singer, worked on her voice with Beyonce's vocal coach and knew exactly what the new winning mix was: some powerful vocals, a bustling instru and dancing vibes.
Favourite tracks: Mama Sorry, Young Leaders, Like Boys.
Release date: 25/05/18

7) MØ – FOREVER NEVERLAND

With such a surreal dream pop vibe in her voice, MØ couldn't stay away from the music industry too long. She proves it once again with the 14 songs of her second album "Forever Neverland". Remember how much you loved dancing on her famous single "Lean On" back in the years? You'll love the new album just as much, if not more.
Favourite tracks: Sun In Your Eyes, Way Down, West Hollywood.
Release date: 19/10/18

6) LAUREL – DOG VIOLET
In her debut album, Laurel opted for an offbeat mix of electric guitar with delicious and haunting vocals. Looking for loving responses, this sensual voice will describe the contours of an emotional roller coaster and what it's like to be in your twenties. Laurel undoubtedly is one to watch closely in the alternative pop.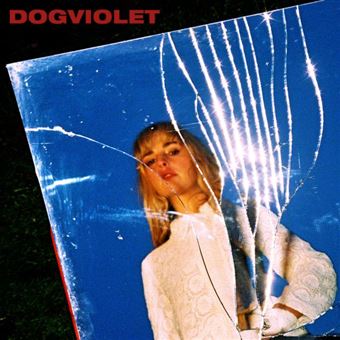 Favourite tracks: Hold Tight, Adored, Same Mistakes, Lovesick, Crave.
Release date: 24/08/18

5) ARIANA GRANDE – SWEETENER
I think we could all agree that 2018 has been blessed by Ariana's musical propositions. Her amazing vocal range was already a world known fact but, with her new sounds, she really puts herself as one of the most relevant women in pop music at the moment. Her groove also is the key element that has triggered such a success. "Sweetener" imposed itself as the perfect combo between smoothness and catchiness.
Favourite tracks: No Tears Left To Cry, God Is A Woman, Breathin.
Release date: 17/08/18

4) HER (SELF TITLED)

I couldn't keep Her away from this list. Even if most of the songs went out last year, the final album was released in 2018. It will be their last one as Victor, the lead singer, is closing the chapter of his life since his dear friend and co-founder of the band, Simon Carpentier, died from cancer in 2017. An indescribable strength, desire and talent live in this iconic album. The blues influence, soul voice and offbeat sounds are their trademark. Their sophisticate and unconventional universe, where sensuality and elegancy are duelling, offers a place for lyrics about feminism and women in the music industry. A wonderful record.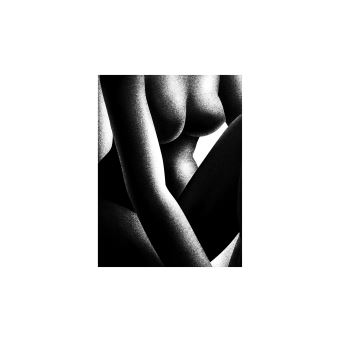 Favourite tracks: All the album. I can't even choose one song that I like less than the others.
Release date: 30/03/18

3) FLORENCE & THE MACHINE – HIGH AS HOPE

A 10 songs album was enough for Florence & the Machine to do an epic come back. Florence Welch with both a voice and universe out of time rocks us every time with her legendary fairy tones. With instrumental parts as eclectic as symphonic, you'll dance to the beat of sometimes an orchestra, and other times some good electro pop. Your journey in the 4th dimension will be accompanied by the dancing poetry of this brilliant and powerful opus.
Favourite tracks: Hunger, June, Big God.
Release date: 29/06/18

2) MAC MILLER – SWIMMING
"I was drowning and now I'm swimming" definitely draws the lines of this precious hip hop record. Even if it wasn't enough to keep him on here, his music will always be. Through introspective lyrics, wiser & deeper, as well as an extraordinary groove, Mac Miller offered us a timeless last album.
Favourite tracks: Come Back to Earth, Self Care, Hurt Feelings, Ladders, Small Words, 2009.
Release date: 13/07/18

1) THE 1975 – A BRIEF INQUIRY INTO ONLINE RELATIONSHIPS
So… this album stands as THE best album of the year in my opinion. If you're looking for the absolute excellence of alternative rock, the path will lead you straight to this masterpiece. Covering topics as different as drug addiction, society and love, Healy sings his heart out with an offbeat drawl. They're aren't afraid to get off the beaten track to propose an alternative answer to modern society. All that with an unclassifiable fanciness, super catchy melodies, futuristic vision as well as a strong guitar-drums-bass core.
Favourite tracks: Give Yourself A Try, TooTime, Love It If We Made It, I Couldn't Be More In Love.
Release date: 30/11/18
Others great records that you should listen: Tom Grennan, Benny Blanco, Eddy de Pretto… And you, what was your favourite album of the year ?